About us
Hotel Royal Residency with its fine ambience and lush interiors boasts of being one of the finest hotels in Saharanpur as well as nearby region. We aim at providing a high standard of hygiene & comfortable living for the discerning business traveler. The hotel has to offer Spice multi-cuisine restaurant, Spirits bar lounge, Majestic Banquet hall as well as a business center and conference hall. Other service offerings include 24x7 reception, housekeeping, laundry and room service.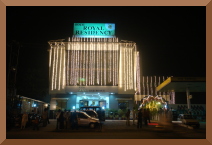 Royale Rooms
The hotel boasts of 24 deluxe and executive rooms, all of which are tastefully done with the necessary amenities required by modern day travelers.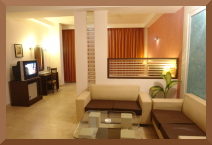 Spice Restaurant
The multi cuisine restaurant provides you with a fantastic ambience blending modern interiors with an ethnic touch. This 80 cover restaurant is bound to add a Spice to your business lunches and late night dinners. We serve a wide variety of Indian, Chinese and Continental cuisine to whet your appetite and leave you wanting for more.
Majestic Banquet Hall
The centrally air - conditioned Majestic Banquet Hall is ideal for the celebration of weddings, meetings and other memorable events.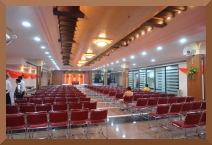 SPIRITS
This exquisite bar lounge provides you with a stress free environment to lift your SPIRITS. It is a perfect place to unwind and be treated to host of cocktails from our bar. With brilliant lighting and stylish interiors, it's the perfect place to indulge and be treated royally by our staff.
Kitty Room
A mini function hall along with a terrace has a capacity up to 100 persons. An ideal place for small parties, get togethers and birthdays.
We have some more great and big surprises waiting for you, so be a part of Royal Residency Family and explore a new world of hospitality at Saharanpur.